About
National Eat Local Day was founded by Chef Sarah Stegner and Cindy Kurman  to encourage restaurateurs and chefs to provide at least one totally locally sourced menu item on Sunday, September 22.
Our hope is that we can work together to raise awareness of the importance of supporting our local sustainable farms.  We hope to increase the flow of local sustainable food to the restaurant tables across the country in order to protect our farm lands and ensure their success so future generations have access .
About Sarah Stegner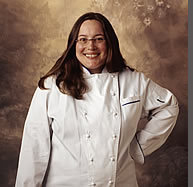 Sarah Stegner Co-Chef/Owner, Prairie Grass Cafe In spite of her award-winning history, Chef Sarah Stegner is modest in the way she approaches her life as a chef, she's an easy person to embrace, and so likeable you just want to cheer her on. She is the co-founder of National Eat Local Day along with friend and colleague, Cindy Kurman of Kurman Communications, Inc.
As she embarks on her new venture with co-chef, partner and friend George Bumbaris, she exudes her pride and excitement with a grin and a gleam in her eyes. "I was at the Ritz-Carlton for so long it felt like family, not a job," says two-time James Beard award-winning Stegner. Leaving, with George, to open Prairie Grass Cafe in Northbrook, Illinois seems so natural, she says. "Working with George means cooking with my friend, and I'm thrilled that we will keep working together in this exciting new venture. He is so talented and so smart." With the launch of Prairie Grass Cafe, Stegner and Bumbaris have taken a decidedly personal approach.
"Our goal is to bring the culinary technique that we mastered in the world of fine dining to the more accessible level of casual dining. We will create familiar dishes that are delicious because we will use the best ingredients and employ the skill we have developed over the years." Stegner is thrilled at the great sense of freedom she is experiencing in putting together the restaurant. "We were ready to do this… this is the right thing to do at this point in our careers. We are happy with the location; we are in the right spot with the right people." The right people include hotel and restaurant industry veteran and husband Rohit Nambiar, who will be managing front of the house operations and Stegner's mother, Elizabeth Stegner. Elizabeth will be in the kitchen teamed with daughter Sarah, baking her "transcendent" homemade pies that make the dessert menu something truly special.
Having the right team is only part of a winning equation that ensures this venture to be a safe bet. "It's all about the quality of the product-its freshness, its flavor and the care by which it has been handled," she says. It isn't surprising that Stegner puts the ingredients first. She will talk about her [exceptional] technique when prompted, but she truly believes that it is her attention to quality and local, fresh ingredients that has provided the springboard for her success. She is doing what she truly loves to do and over the years she has transformed a childhood filled with loving cooking memories into a very personal culinary mission that is honest and pure, yet far from simplistic.
"My approach to ingredients developed over a long, slow process," Sarah says. "When I started out as a chef, I knew that the best, freshest flavors came from ingredients produced by local farmers. But I couldn't find farm contacts easily, so my friends in the business helped introduce me to some of them. What a joy! The farmers turned out to be passionate about what they were doing and very perceptive when it comes to what quality means. I began to establish wonderful working relationships with these producers and the momentum grew from there."
Stegner continues to incorporate fresh, seasonal produce from small, regional family farms into her menus at Prairie Grass Cafe. While Prairie Grass Cafe is clearly more casual than the superlative fine dining style that defined their efforts at the Ritz-Carlton, Stegner and Bumbaris bring the same exceptional technique and flavor sensitivity to the menu of the new restaurant. "George and I are creating an atmosphere that is very personal, both in the dining room and in the kitchen. We love passing our skills and techniques along to our staff and sharing our ideas with our customers."
Stegner's culinary résumé makes her one of America's most respected chefs. Her rise to fame began in 1994 when she was named the James Beard Foundation's Rising Star Chef. This was an award of national importance and while it gave Stegner great prestige, it did not affect the warm and very personal way in which she approaches cooking. The Evanston, Illinois, native grew up in a family devoted to food. Her grandmother was a caterer "before women did those kinds of things," and the table was the center of the family and where Stegner's passion for food emerged. "My mother was a huge inspiration," Stegner recalls.
"As I was growing up, we spent many wonderful hours in the kitchen cooking together." From the beginning, Stegner was creative. She spent a year studying classical guitar at Northwestern University, and then followed her heart and enrolled at the Dumas Pere Cooking School in Glencoe, which at the time was one of the few professional culinary schools in the Chicago area. She graduated with a chef's certificate one year later and was hired as an apprentice at The Ritz-Carlton Hotel Chicago, under the guiding hands of executive chef Fernand Gutierrez. Later she worked with the hotel's executive chef George Bumbaris, and they established a friendship and a professional camaraderie that has stayed strong for twenty years. They both remained at the Ritz-Carlton throughout the years and developed stellar careers.
Over the years, Stegner received numerous accolades that built her reputation and that of the Dining Room at the Ritz-Carlton. She was competitive early. In 1990 she represented the United States in the prestigious Prix Culinaire Internationnal Pierre Taittinger, a multinational cooking competition. She was the only woman to compete; she placed fifth. The recognition began in earnest in 1994 when she received the Rising Star Chef of the Year award from the James Beard Foundation.
In 1995 she received the Robert Mondavi Culinary Award Of Excellence. In 1996, 1997 and 1998 she was nominated for Best Chef: Midwest by the James Beard Foundation, winning the prestigious award in 1998. Meanwhile the Dining Room at the Ritz-Carlton earned constant praise throughout the industry. In 2000, Wine Spectator called the Dining Room "One of the Top 20 Restaurants In America." Also in 2000, Condé Nast Traveler magazine named the restaurant the "Second Best Hotel Dining Room in the World." In 2002 and 2003, Food & Wine magazine named the Dining Room "One Of The Top 50 Hotel Restaurants In America." Local critics were equally enthusiastic. The Dining Room received a rare 4-star rating from Chicago Magazine, which also named the Dining Room the "Best Hotel Restaurant in Chicago in 2003.
" The Chicago Tribune also gave the restaurant four stars. While she certainly enjoyed the recognition, Stegner continued to stay focused on her main culinary mission: cooking with the best seasonal ingredients she could find. She accelerated her search for locally produced ingredients. In 1999 she joined Chicago food writer Abby Mandel and a small group of Chicago's top chefs to form Chicago's Green City Market, a weekly venue for Midwest sustainable farmers who produce freshly picked fruits and vegetables, meats, artisan cheeses and many other top-quality ingredients. Green City Market has become an important Chicago institution, and Stegner continues to serve on its board of directors. "It's time to have fun! My only hope is that I continue to produce something that I am proud of," she says, with characteristic modesty. Her excited grin and that gleam in her eye tell us that Prairie Grass Cafe is going to be her personal pride and joy for a long time to come.
About Cindy Kurman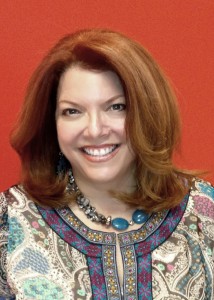 Cindy Kurman Barrie, president of Chicago-based Kurman Communications, Inc. and co-founder of National Eat Local Day with Chef Sarah Stegner of Prairie Grass Cafe, is a longtime supporter of sustainability. As a long-time board member of the Green City Market in Chicago, Cindy was charged with helping to build the Green City Market brand nationally, raising awareness for it and in the process educating people on our country's need to support local farms and for consumers to understand where their food comes from, helping them to improve their food choices.
The late restaurateur Barbara Tropp took notice of Kurman's work and invited her to sit on the national board of the Women Chefs and Restaurateurs as its marketing advisor. During her seven year tenure, she helped the organization to improve its brand and market fundraising efforts nationally. Her company, recognized as one of the leading national food, restaurant and hospitality agencies in the country, celebrated its 30th anniversary this year.  She is known to be inspirational, tenacious and insightful and dedicated.
Beginning her career in the automotive industry at Automotive News, Kurman received Successful Meetings magazine's coveted 1976 Gold Key award for her outstanding planning and promotion of the Automotive News World Congress. Launching her own agency, Kurman Communications,  in 1983, Kurman was put in charge of Chrysler Corporation's central region public relations, encompassing 17 states. During this time she also launched her highly successful restaurant and hospitality practice. Over the years she has represented hundreds of restaurants in all categories, from five-star fine dining to nationwide fast-casual corporations. Her agency's services include media relations, social media, marketing promotions and industry relations.
Kurman is a Board Member of the River North Business Association, a Board Member of Chicago's Green City Market, and a member of the Chicago Convention and Visitors Bureau. In 2003, Kurman was named as one of the founding members of Today's Chicago Woman Hall of Fame. She also received the Women in Communications Entrepreneur Award in 1983 and is listed in Who's Who in Women, Who's Who in the Midwest, Who's Who in Business Leaders, IBC Advisory Council and Outstanding Young Women in America.